Le Grand Karuizawa Hotel & Resort

864-4 Hotchi, Karuizawa, Kitasaku, Nagano 389-0113
About 15 minutes from Karuizawa Station or
Usui-Karuizawa IC by car
By Shinkansen/Trains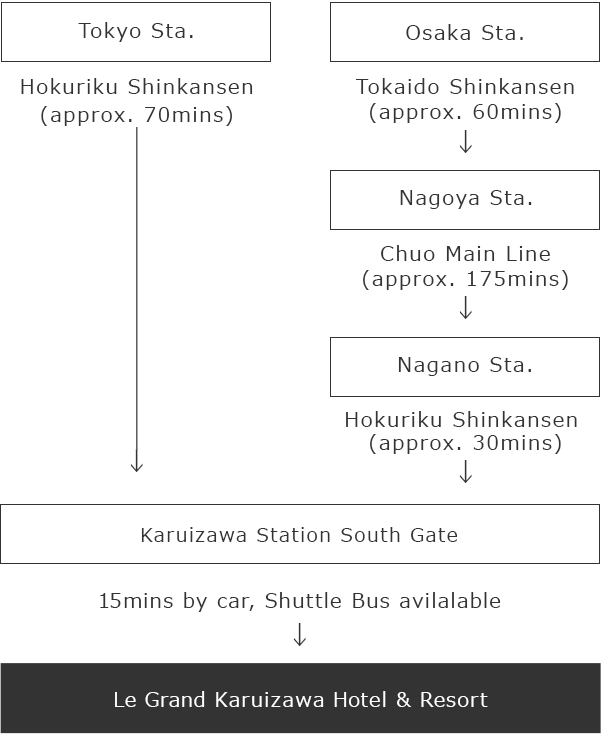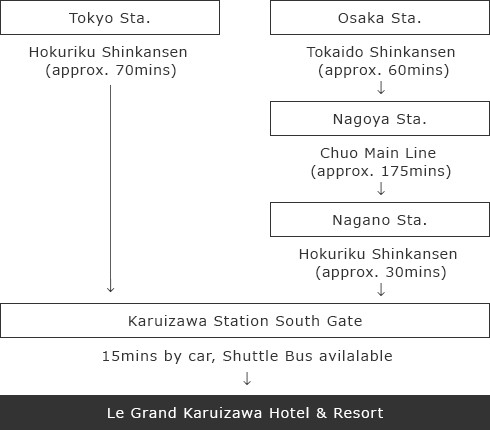 By car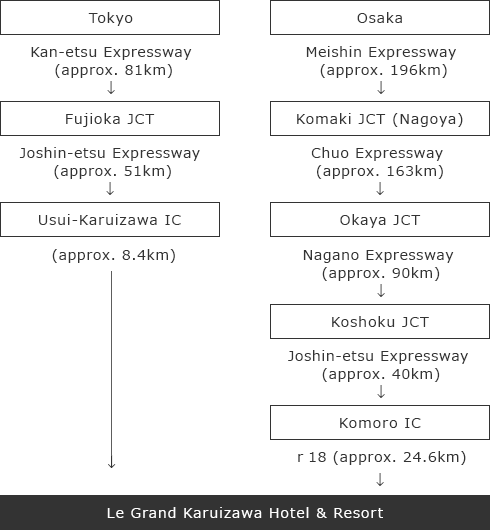 Shuttle Bus Service
We offer free 15-min shuttle bus rides between
the Hotel and Karuizawa Station.(South Exit)
※ No reservation required.
High season
Golden Week(4/29-5/7)
summer(7/20-8/31)
Year-end and New Year(12/29-1/3)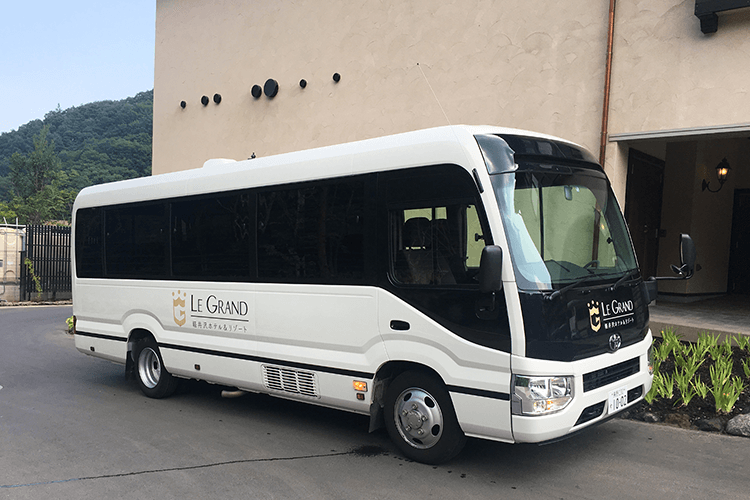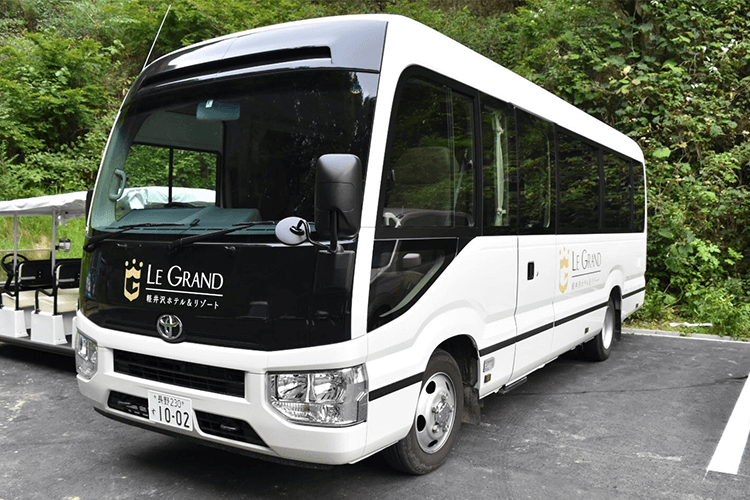 ※The departure/arrival time may change depending on the day of the week and the season.
※Please note the possibility of delay in departure/arrival due to traffic.
※We cannot accept more passengers than the maximum capacity of the bus
and we may ask some guests to wait for the next bus.
※Since there is no private bus stop at Karuizawa Station, look for the bus with the signage: "Le Grand Karuizawa Hotel & Resort."
※Passengers with wheelchairs should fold their wheelchairs prior to boarding the bus.